The Best TV Shows for Toddlers in 2023
Toddlers are famously playful and curious, which can make it difficult to keep them occupied. However, watching kid-friendly content is a great way to keep your toddler entertained while you get some work done.TV shows for toddlers can be a lot of fun, and there are plenty of great choices available these days. Here are some of the best TV shows for toddlers in 2023:
Here are the Top 15 Best TV Shows for Toddlers in 2023
 1) Dora the Explorer:
Dora the Explorer is all about a young girl and her monkey companion, Boots, who are always on the go. They travel over rivers and mountains to reach whatever goal has been set for a particular episode. Dora gets help from her trusty talking backpack full of necessary items and her map, which illustrates the obstacles between Dora and her goal. When Dora reaches her destination, she and Boots break out in song and dance, exclaiming, "We did it, we did it!"
2) The Cat in The Hat
One of Dr. Seuss's most beloved stories comes alive onscreen in this delightful animated series about a little boy who magically becomes friends with a cat. Along the way, he learns valuable lessons about tolerance, determination, and friendship.
3) Shaun The Sheep
From the minds that brought you Wallace and Gromit, Shaun the Sheep is a series about an unusually intelligent sheep who lives with his pals at Mossy Bottom Farm. Shaun always manages to find trouble, but he always gets himself out of it in creative and hilarious ways!
4) Bear in The Big Blue House
This gentle bear teaches preschoolers how to read by day while surviving various wild escapades at night. Youngsters will love following Bear through all his hilariously messy adventures outside the house!
5) Balze and The Monster Machines

Blaze and the Monster Machines is a computer-animated interactive children's television series designed to teach science, technology, engineering, and mathematics (STEM) concepts. The series revolves around Blaze, a monster truck, and his driver, AJ, as they have adventures in Axle City and learn about various STEM concepts that help them on their way.
Read also: "6 Best Educational Game Apps for Toddlers in 2023"
6) Bubble Guppies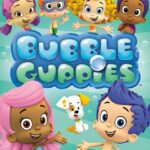 In the Bubble Guppies' underwater classroom, children learn about topics such as science, math, and literacy through original music. The show's characters include turbocharged Gil, leader Molly, and drama queen Deema.
7) Doc McStuffins
"Doc McStuffins" is an imaginative animated series about Doc McStuffins, a young girl who aspires to be a doctor like her mom and communicates with and heals broken toys and stuffed animals.
8) The Lion Guard
Disney's 1994 classic "The Lion King" is one of the most beloved animated films in the company's storied history. This follow-up series introduces Simba's son, fun-loving Kion, who is happy that his sister, Kiara, is destined to rule the Pride Lands. He soon discovers that as the second-born, he has his own destiny: to lead the Lion Guard, a team that protects the Pride Lands and defends the Circle of Life. As the leader, Kion receives the Roar of the Elders; a power that makes him the fiercest creature in the land. But he can't do it alone, so he assembles a team of animals who are brave, strong, and fast.
9) Search and Explore
ABC Mouse, 123 Mouse, and Do-Re-Mi Mouse are the perfect global adventures for your little ones! Each 12-minute episode is full of curious learning opportunities for young minds, designed to hold short attention spans.
10) Thomas & Friends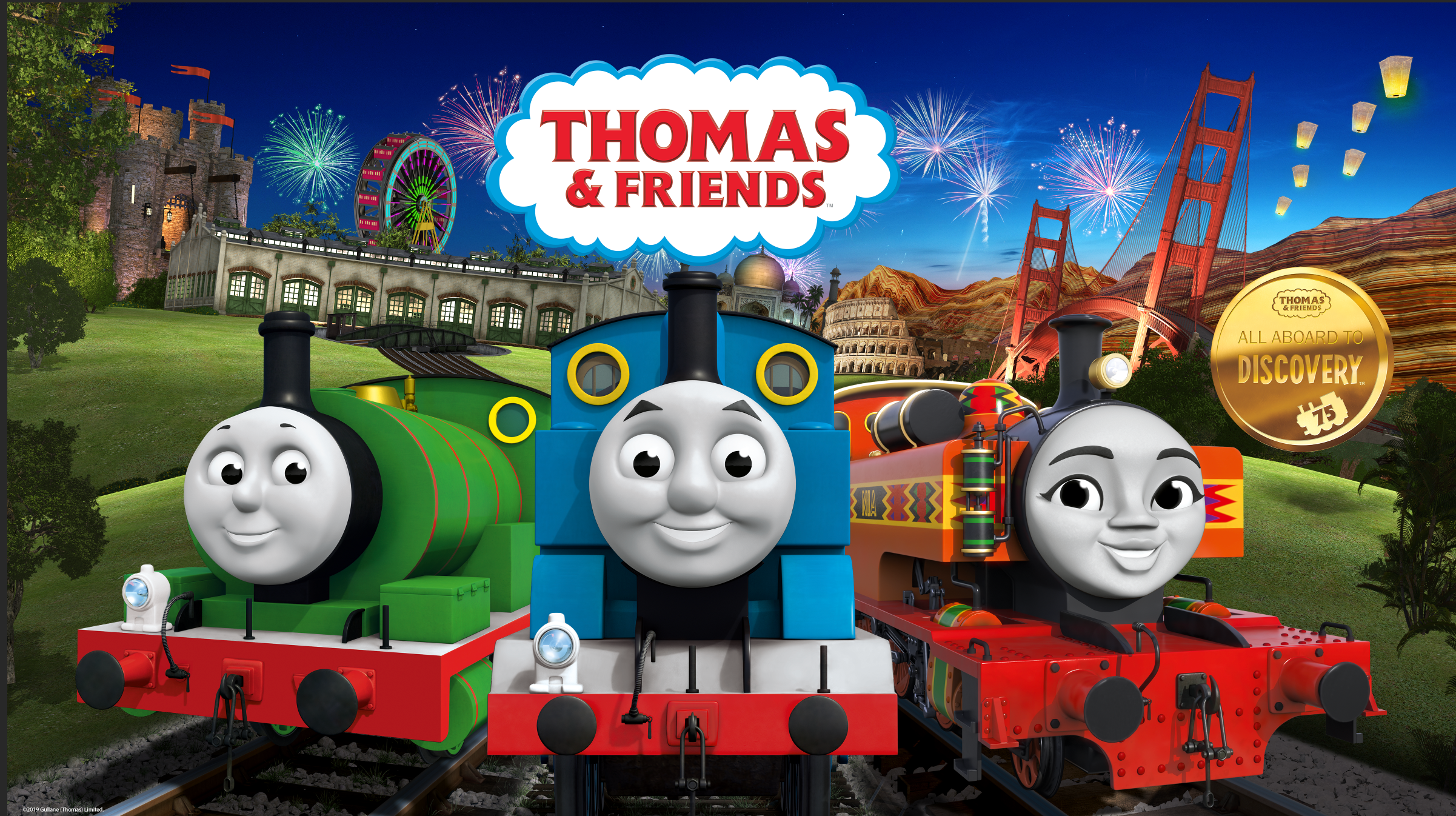 Thomas is a big engine who loves to help out his crew on their various adventures. The episodes follow typical story arcs (such as getting new engines or saving the day), but there's always something exciting happening along the way. Kids will love watching Thomas take control and make things happen!
11) Sofia The First
Who could resist a show about an adorable young princess? When you factor in appearances by other beloved Disney movie royalty, it's an instant hit with youngsters everywhere. 8-year-old Princess Sofia is sweet, and a sense of adventure wins the hearts of kids, while the well-known voices of Ariel Winter (Modern Family), Wayne Brady, and Tim Gunn give the other characters personality.
12) Sesame Street
The show not only teaches children how to count and read but also important life lessons such as friendship, compassion, sharing, and how to handle their emotions in different scenarios. As the show has grown, more diverse characters and family units have made their way onto the cast, teaching kids even more about the world around them.
13) Barney & Friends
Barney, the beloved purple dinosaur, and his young friends go on adventures and share songs, dances, and games that make learning fun! Barney is joined by Baby Bop, BJ, Riff, and a cast of children. The series focuses on caring, sharing, and learning life lessons.
14) Ask the Storybots
If you're looking for a fun and educational show for your kids, look no further than StoryBots. The lovable characters Beep, Boop, Bing, Bang, and Bo go on exciting adventures to answer questions like How do eyes work? And Why do we recycle? The episodes are educational but also silly and fun, which is why they've won multiple Emmy awards. Grownups will also enjoy the cameos by John Legend, "Weird Al" Yankovic, Wanda Sykes, and Snoop Dog. You can watch StoryBots on Netflix. It's appropriate for ages 3–8.
15) PAW Patrol
There's no denying the Paw Patrol's popularity among kids—it's one of the most beloved cartoons on TV! The PAW Patrol pups are always working together to solve problems and protect Adventure Bay, and kids just can't get enough of their cuteness. With themes of friendship and teamwork, the PAW Patrol is definitely a show that parents can feel good about letting their kids watch.
 How to make the best use of these TV shows
There are many ways to make the best use of these shows for toddlers. One way is to sit down with your toddler and watch the show together. This way, you can help them understand what is happening on the screen and answer any questions they may have. Another way is to use the show as a teaching tool. For example, you can use the show to teach your toddler numbers, shapes, and colors. Finally, you can use the show as a way to bond with your toddler. This is a great way to spend some quality time together and create shared memories.
Why these TV shows are Best for toddlers
There is no doubt that toddlers love watching television. They are exposed to a variety of different shows, and they learn about social norms, emotions, and problem-solving skills. Watching educational TV shows with your toddler can help them develop important cognitive skills while having fun.
These programs teach children valuable life lessons such as counting (Sesame Street), basic hygiene (Barney & Friends), literacy math concepts (Thomas & Friends), safety precautions (Dora the Explorer), and more.
By exposing your little ones to quality programming from an early age, you can help prepare them for future learning opportunities – both at school and in their everyday lives.